Our innovative dual-ended face & eye brush is the perfect duo, giving you the best of both worlds in one conveniently sleek brush for effortless blending, with ultra-soft vegan bristles. Designed with convenience in mind, this versatile brush pairs perfectly with powder, liquid, and cream formats, and has two easy-to-use shapes that allow for both broad and precise application. 
Benefits
Dual-ended, lightweight  

​

 Convenient dual-use for eyes and face

​

Use with powder, cream, and liquid

 

formulas

​
Vegan

​

Cruelty-Free

​

Environmentally Conscious Packaging
Designed in the USA. Made in the China.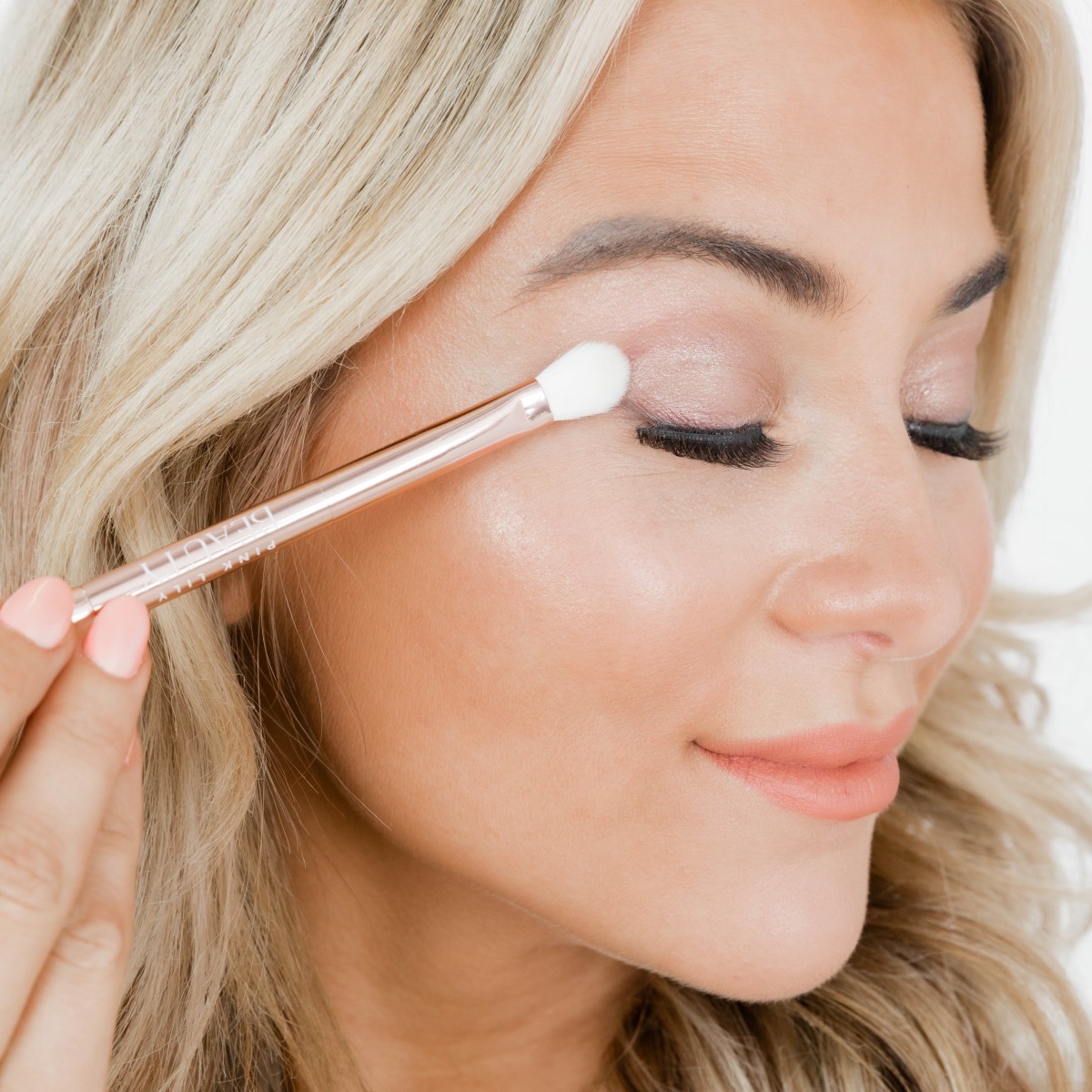 Suggested Use


Smaller, wide tapered brush: Use tapping motions and broad strokes to seamlessly apply and blend powder, liquid, and cream eyeshadows. ​Use tapping motions to effortlessly blend powder, liquid, and cream highlighters for targeted application.

​Larger, pointy-tapered brush: Use broad strokes and sweeping motions to flawlessly apply powder, liquid, and cream highlighter and blush to cheeks.

To clean, gently massage brushes with mild soap and warm water. Lay brushes flat to dry, to maintain their precise shape.